audio sample (Deliciosa Polka; more samples on each CD page)
New CD! Returning Heroes
for booking, email or call Bill at 413-442-9172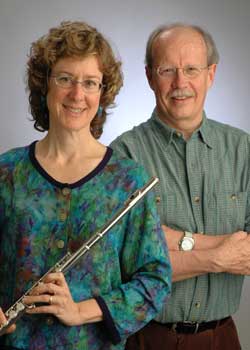 music from past to present,
always with dance groove
On piano and flute, Bill and Liz play romantic couples dances, hot contras, elegant English, and historically accurate programs for Regency (Jane Austen era), Victorian (1860s), Gilded Age (1890s) and Ragtime. Argentine tangos, milongas and vals are a special passion of theirs. Liz and Bill usually play as a trio with violin. See about Spare Parts to find out more about them and their favorite violinists (the "Spare Parts").
just released! dance instruction DVD
Video footage of Patri Pugliese teaching basics and style points of mid-19th century dances. Bill has compiled it as a DVD, "Couple Dances of the Civil War Ballroom," released to coincide with the 25th (and final) Newport Vintage Dance Week, where Patri taught for many years. Individual lessons and costumed demonstrations of each dance.
Liz, Bill, Ruthie Dornfeld and friends have finished another recording of Civil War-era dance music. Here's a sample for you...
The Civil War Dance Manual
Liz has taken Patri Pugliese's dance instructions, added illustrations, and formatted everything in the style of a 19th-century pocket dance manual. Pugliese's Dances for the Civil War Ballroom, a manual of dance instruction to accompany The Civil War Ballroom recording by Spare Parts, is now available.
Liz, Bill, and Eric are in the movies!
Did you see Bright Star, the romantic movie about poet John Keats? Jane Campion's time capsule of the Regency Era includes music from our cd The Regency Ballroom. Listen for "Sussex Waltz" in the big dance scene, closely followed by "Bonnie Highland Laddie." And watch for Spare Parts in the credits!
Check out the New York Times movie review and trailer.
photo: Sandy McNay